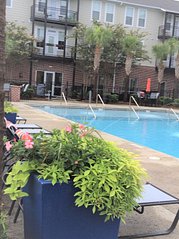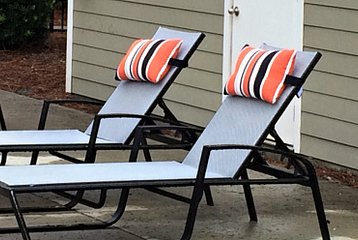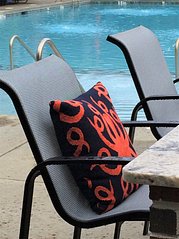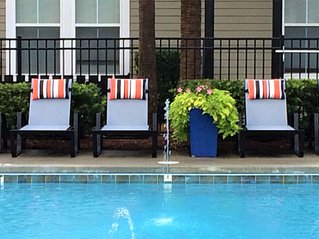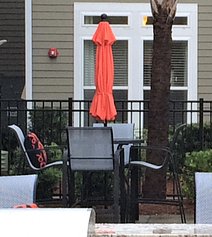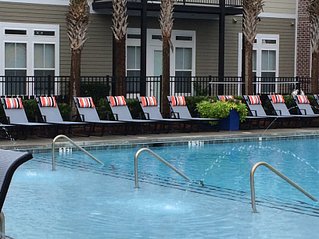 Mt Pleasant Classic with a Twist of Melon
A Mount Pleasant apartment complex desired an added punch of color and theme to its pool area. WW & co presented navy and melon octopus pillows - the client stated "we have to have them" creating an outdoor space around these fun accents became the easiest part. The chaise loungers, barstools and chairs all have a medium blue, white and navy pattern perfectly complimenting the navy and melon accents.
Adding a punch of color, melon umbrellas for shade were added. Marine blue umbrellas and cafe tables to provide shade and seating helped complete the main entryway bringing together the blues and accent planters.