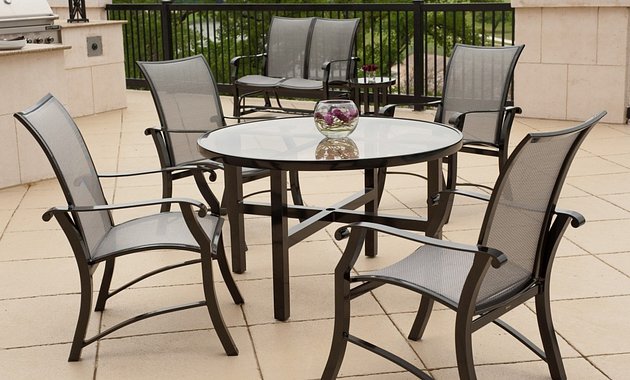 SLING AND STRAPPING REPLACEMENT
WW & Co specializes in replacing fabric slings and vinyl strapping. If you currently have furniture where the sling fabric (mesh- like structure) is torn or damaged, we can replace it. It is as simple as selecting a matching fabric or selecting a new fabric to update your furniture's look. We fabricate slings that are tailored for your furniture and install at our facility.
If you have vinyl strap construction, we offer a large range of colors of various strapping widths to renew your existing furniture. We use a double- wrap process for a top quality finished product. In addition, we offer weave strapping for your Brown Jordan Tamiami furniture.
Our sling and strapping services:
Over 100 sling/mesh fabrics to choose from
Over 50 100% virgin superior quality vinyl straps
Custom sling fabrication
Replacement parts for all makes and models
Welding and metal repair
Painting services - powder coating and custom painting
Furniture cleaning and installation of slings
In addition to our custom residential clients, we also offer our services to Homeowners Associations (HOA), country clubs, community pools, and the hospitality industry. Please contact us for pricing and scheduling.
Contact us today for your sling and strapping replacement estimate.
Call us today:
843.425.1243